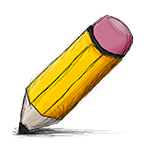 A way for me to remember some of the better things I found this week on the web. Feel free to follow along.
Inspiration
Basecamp – I realize there are a lot of Basecamp "haters" out there, and I had sort of given up on Basecamp for a while myself, but I've recently been flooded with client work and realized that I needed what Basecamp has to offer, which is an incredible communication and collaboration platform that's really intuitive, especially for non-technical clients. I'm also using Trello, which I really like for my own internal use, and I'm giving Asana an honest try, but Basecamp is still the king in this arena.
Resources
WordPress 3.8 – The big news in the WordPress world is that WordPress 3.8 "Parker" was released on Thursday, December 12. 3.8 comes with a huge admin overhaul that, in my opinion, looks great. Another big improvement is how the widget management works.
Soliloquy – Soliloquy is my default go-to slider when I have a website that needs a slider, and Thomas (the developer) has posted this Gist as a way to dequeue the Soliloquy CSS if you're so inclined to roll your own slider CSS.
Plugins
Barley for WordPress – An idea and a plugin with lots of promise for being able to edit your posts and pages on the front end of your website instead of in the admin. I had started editing this very post with my copy of the plugin installed here, but then I realized that I couldn't save the post as a draft, and then I clicked on a link for editing advanced options and lost the changes I had made. As it turns out I've got a plugin conflicting with Barley on this site that I haven't taken the time to hunt down yet, but I will. I then tried it on another site and it worked great.
Video User Manuals – I've had my eye on this plugin for a while now as a way to painlessly incorporate training videos into the WordPress admin for my client sites. I've been using another plugin for this, but Video User Manuals takes a slightly different approach with more options available.
One important difference is that these videos are shot using an Editor user profile, and not an Administrator profile, which makes perfect sense for client sites. The plugin also "knows" which videos to show based on the version of WordPress your site is using. Nice!
As icing on the cake, I just received a promo email from Troy Dean, founder of VUM, that a big promotion is coming next week. Big as in $97 per year instead of $240. That's big!