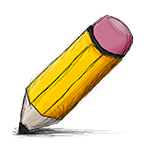 A way for me to remember some of the better things I found this week on the web. Feel free to follow along.
Inspiration
37signals System Status – 37signals had a rough time this week with their servers and applications, but they did a great job keeping their clients informed through it all. Here's a screenshot from Wednesday morning.
Resources
Download a copy of your Gmail and Google Calendar data – I was glad to see that this is now available from the big G!
Thoughts
Development is Design – "Front-end developers often exist in a weird purgatory, somewhere between the design world and the ultra-geek programming world. We serve as translators between these two worlds, and I feel it's our responsibility to bridge this chasm between design and development." Great article by Brad Frost, and worth reading.
What's Wrong with Wireframes? – Along similar lines, this article was linked to by someone in the comments on the Development is Design article mentioned above.
Spec work: the perils of taking the bait – An article on the FreshBooks blog on the topic of doing speculative work as a creative.