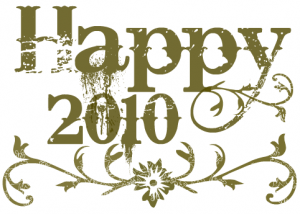 This post could go in numerous directions but I'm going to try to stay focused on web-related discoveries, since this is, after all, a blog that lives on a website about and for Black Hills Web Works.
One conversation in particular with an old friend I reconnected with on Facebook is worthy of being called "the milestone of 2009." I was remodeling the website for my construction company and experimenting with Dreamweaver and static HTML pages and he suggested I look into using a CMS like Drupal or Joomla!. I took his advice and looked at both of those platforms, and though he was pushing me towards Drupal I felt drawn to Joomla!, and the rest of 2009 is history. Black Hills Web Works was born, websites were built, new languages learned (HTML and CSS to name two), and my thinking and experiences were significantly broadened.
And so, here is my list of "significant" discoveries that I made or learned about this year. Some, most, or all of these may be familiar to you already. On the other hand, it's just possible that there is something new in here that you haven't found yet. Have a look…
Joomla! – Joomla! is an open source Content Management System (CMS) that is used to build dynamic websites (as opposed to static websites). All of our websites to date are built with Joomla!, except for this blog, but that's another story.
JoomlaPack – In my opinion this component is inseparable from Joomla. We build our websites on a local machine and then use JoomlaPack to pack them up in a zip file, FTP the file to our web server, unpack the file and the site is "live."  Backing up a website is one of the most important things you can do to protect it from hackers, technical issues, or whatever else might go wrong. JoomlaPack (along with JoomlaPack Remote) makes backing up and restoring websites almost painless.
RocketTheme – To build a Joomla! website you need to use a template. You could build your own if you're really talented and have lots of time on your hands, or you could work smart and use a professional template that looks great and works great. That's RocketTheme and that's why we use their products.
Notepad++ – Joomla started me thinking about open source (and usually free) software, and Notepad++ is a great example. It's packed with features and I can't imagine trying to write or edit code without it.
GIMP 2.6 – GIMP stands for GNU Image Manipulation Program and it is another open source, free software program that I use on a regular basis. It's not Photoshop, but it's not trying to be either. To this date it has done everything I've needed to do with images, and I haven't come close to tapping into everything it's capable of doing.
FileZilla – Building websites involves moving files – sometimes lots of files – between local computers and web servers, and FileZilla is "the free FTP solution" that I use on an almost daily basis. Once again, it's open source software and I only have good things to say about this gem.
Mollom – I mentioned Mollom in an earlier post, but it's worth bringing up again. The war against spam on the web will be fought as long as the web exists, so why not team up with a very capable spam-stopper?
Firefox – It's almost inconceivable that anyone might try to build a website without using the Firefox web browser . There are so many useful (and necessary) addons for Firefox – why would you even try?  It's also a great, all-around web browser for just browsing the web. I should also mention that Google Chrome and Apple Safari aren't bad either, and Internet Explorer 8 has come a LONG way from IE6.
Twitter – I'll admit it…I avoided Twitter for as long as I could, but now that I've jumped in I'm realizing that the potential uses for this application are mind-boggling.
HootSuite – Absolutely connected to the previous item about Twitter. If you try to use Twitter without a third-party application you will "drown" (as told to me by another friend and Twitter veteran). Self-dubbed as "the professional Twitter client," HootSuite makes Twitter manageable, useful, and fun – and it's free. HootSuite was recently upgraded to integrate with Facebook, Facebook fan pages, LinkedIn, and Ping.fm. There are other Twitter apps out there – Tweetdeck is one that I tried before HootSuite – but I've landed on HootSuite and I'm happy with it.
Dimdim – Funny name for a serious app. Need to do web conferencing but don't have the budget for GoToMeeting or WebEx?  Dimdim was created for people who want web meetings that are inexpensive (even free) and simple to setup. The free account lets you host web meetings with up to 20 people. The world is becoming more open source all the time!
YouSendIt – Need to send big files to a client or vice versa?  YouSendIt is a good solution. Their Lite (free) account lets you send files up to 100MB, and their paid accounts increase that limit to 2GB.
Rochen – Security and speed are essential to the health and well-being of a website, and no one does it better or with more professionalism than Rochen. I can't imagine hosting websites anywhere else.
Freshbooks – They are "The Leader in Online Invoicing."   Cloud computing continues to grow as time goes on, and Freshbooks is what Black Hills Web Works uses for bookkeeping and online invoicing. It's completely web-based, their service and support are top-notch, their application just flat-out works, it's intuitive, and dare I say, it's even fun. Highly recommended.
Pandora and Grooveshark – Free customizable internet radio?  That's Pandora, but they only give you 40 hours per month. So what do you do if you're now a desk jockey and 40 hours isn't enough?  Go without, bite the bullet and pay for Pandora One, or switch over to Grooveshark and listen to the same song over and over for hours (who does that??). For free.
The many faces of Google – This list would be lacking if I didn't mention some of the ways I've been using Google and their many cloud-based apps this year. Gmail, Google Apps which includes personally-branded Gmail for organizations and businesses, Google Reader for keeping track of a number of blogs, Google Analytics to track and understand website traffic, and Google Webmaster Central, which is self-explanatory.
Stay tuned – I'm planning to write more in the coming year about most of the items in this list. Happy New Year!